Submit a Guest Post or Article
BWIB
Connecting. Empowering. Learning.

To further benefit and support our values of Connect, Educate and Empower, we are giving our paid members the opportunity to submit an Expression of Interest to submit an Article or Blog to be published throughout the Bayside Women In Business (BWIB) community platforms (either newsletter, social media, resource centre) as decided by BWIB.
BWIB is a place of community, where members come together to share what they have learnt and experienced for the benefit of others with insights and practical tips. If you have expertise and an Article or Blog you want published, you're most welcome to make a submission.
Your Article will provide you an opportunity to share your expertise, portray your business through free publicity while supporting Bayside Women in Business. Articles are welcome for submission anytime.
Monthly Blog: Expressions of Interest to be a feature writer on the BWIB platform/s are invited. Simply send through an email giving us an outline of the content and we will come back to you after the next committee meeting. Whether your content is accepted you will be notified via email where your content is accepted and a date set for publishing. Where we do publish your article or blog, you agree to also cross-promote the post through your social media platforms and networks.
What We Are Interested In and Would Love to Promote

Short or long, inspirational or educational are all welcome including:
Guest Blogs | Member Success Stories | Small Business Expertise | Industry Specific Education
We are after both 'timely' and 'timeless' content that is relevant and appealing to our target market: women in business and professional women (a majority of whom are running their own business), building a business, managing ourselves in and out of business, financial management, identifying and overcoming challenges, success within ourselves and within our business. 'Timely content' that is current and responding to what is currently happening in the world; and 'Timeless content' that educates, guides and gives insights and inspirations to be successful.
General Notes on Publishing:

Articles are welcome to be submitted at any time. You may also be invited to submit an article or blog to be themed along BWIB objectives.

There are some things we simply can't accept:

Anything that's been covered on a blog before that does not have new or updated content;

Anything that's a blatant attempt to sell, is too promotional for your company or organisation or cross-promotes another;

Anything that's offensive, inaccurate, political, religious, agitating in nature, or overly critical — this is not a site to air grievances.

Your Permission to Publish: all submissions to BWIB are deemed permissible to publish, share, print or store in full or in part and submission of the content requires and assumes that all writers agree with these guidelines.

Technology, platforms and resources change. The method of delivery is subject to change.

Your title, content or image may be edited or changed for clarity, grammar and overall style. If there are any major changes made, you will be 

asked to review it and approve it first.

Images submitted are on the basis that you own the copyright to, or have licence to, authorise BWIB to include and use the image.

There is no guarantee that all submissions will be successful.

BWIB is a highly motivated organisation and whilst we are a dynamic, efficient and effective group we are run by a team of volunteers. Respect 

and understanding on this is requested in managing expectations on responses and publishing.

We accept no liability whatsoever for the content of any articles. The opinions, views and content shared and expressed in articles are the 

author's and do not represent those of BWIB.
Guest Blog:

Specifics
Headline 6-10 words (make it dynamic and different that grabs attention)
Word count 500 words (assume the reader is busy and has a short attention span)
Use short paragraphs and headings (makes it easier to read)
Must be informative, newsworthy and share your unique expertise
Supply one graphic or photo that matches the feeling of the story
Tips and Notes:
Writing for the web is different from writing for print. The best way to organise the piece is to start with a brief set-up that hooks the reader. Come up with a great idea – it should be within your area of interest or expertise and appealing to our audience. Write something that you would want to read yourself. These are some possibilities:
Craft a post based on a recent experience or an article you have written;
Use your expertise to interpret a recent trend or news event;
Offer a solution to a common concern or problem;
Share a personal experience that is likely to interest many other people.
Member Success Articles:

Specifics
Headline 6-10 words (make it dynamic and different that grabs attention)
Word count 500-1000 words
Articles can be written in paragraph or point format or a combination of the two.
Supply one graphic or photo that matches the feeling of the story (ideally a visually interesting photo of you and your business)
Tips and Notes:
Write to inspire, motivate and give the benefit of your experience in being in business and cover some these points to the best of your ability:
What inspired you to start your business and briefly describe your business?
What did you do prior to starting the business?
How did you start up and finance your business?
What challenges did you have to overcome – either to start or grow your business?
Do you have any unique experiences the readers would be interested in?
How has change affected your business (your family environment, technology, legislation, industry specific challenges)?
Who and what helped you along the way?
What mistakes did you make that you would like other women to learn from?
What do you consider your best business achievement?
What are the primary advantages of working in the business you selected?
Where do you see yourself with your business in 3 years?
Small Business Expertise:

Specifics
Headline 6-10 words (make it dynamic and different that grabs attention)
Variable: Page Length Word Counts (approximate): Articles are usually either one page (700 words), two pages (1200-1400 words) or three pages (2100–2300 words) in length.
Provide good, quality, "how-to" content.
Supply graphics, infographics or photos throughout the article
Include tips, strategies, techniques, case-studies, analysis, opinions, quotes and commentary.
Use smooth-flowing syntax, parallel structure, and good sentence structure.
Try to keep paragraphs short, with headings for multiple paragraph(s).
Tips and Notes:
Longer articles are typically well-researched with plenty of data to back them up. They serve as credible sources to journalists and bloggers that link back to the article as a source. Rather than a quick summary with one statistic, a long article takes the time to explain why and flesh out ideas. The credibility of the website that publishes the article mixed with the link juice given from other sites referencing it brings the post to the top of search engines.
Minimize promotions of products, services or other people/figures in the industry. This degrades the perceived value of an article.
Recommend key phrases/sentences to put in pull quote boxes within the article.
Industry Specific Education:
This can be articles or information from external sources, ie the ATO, Financial Planning Checkist, etc that is sourced from external government bodies, industry specific organisations or other credible organisations
Please don't use this as a forum to cross-promote someone in your industry
This can be either a stand-alone article, or you could include the information in an article that you write.
For only $120 annual membership, you can join a fabulous group of local women to network and grow your business.
If you're looking for help, either with your business or at home, we're sure to have honest and brilliant women you can rely on.
Come and meet a relaxed, likeminded bunch of local businesswomen to learn, network and make new friends.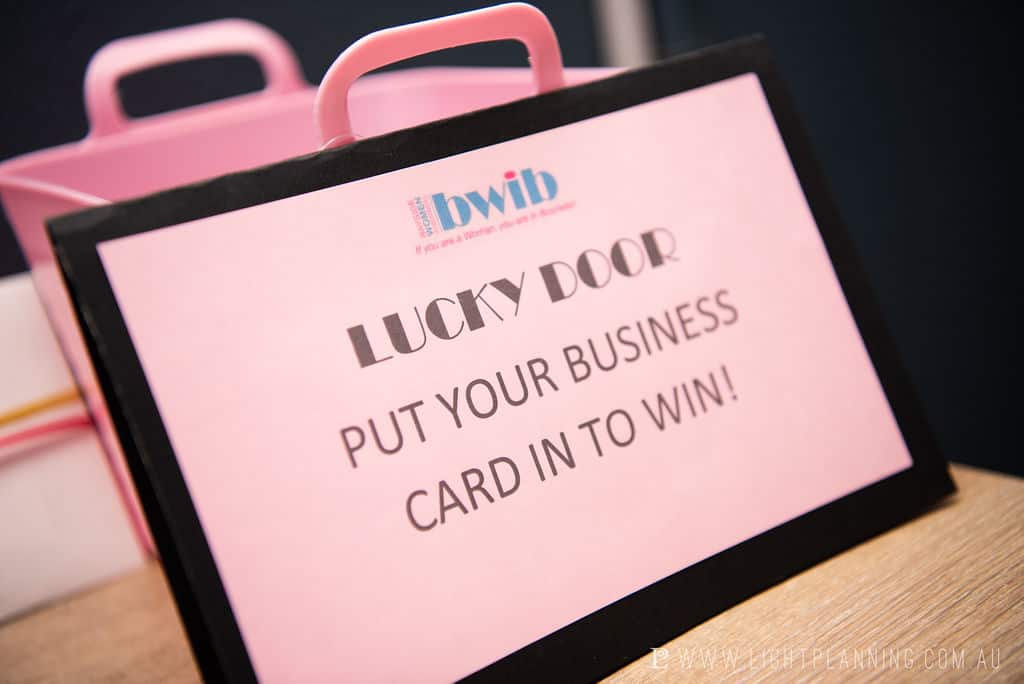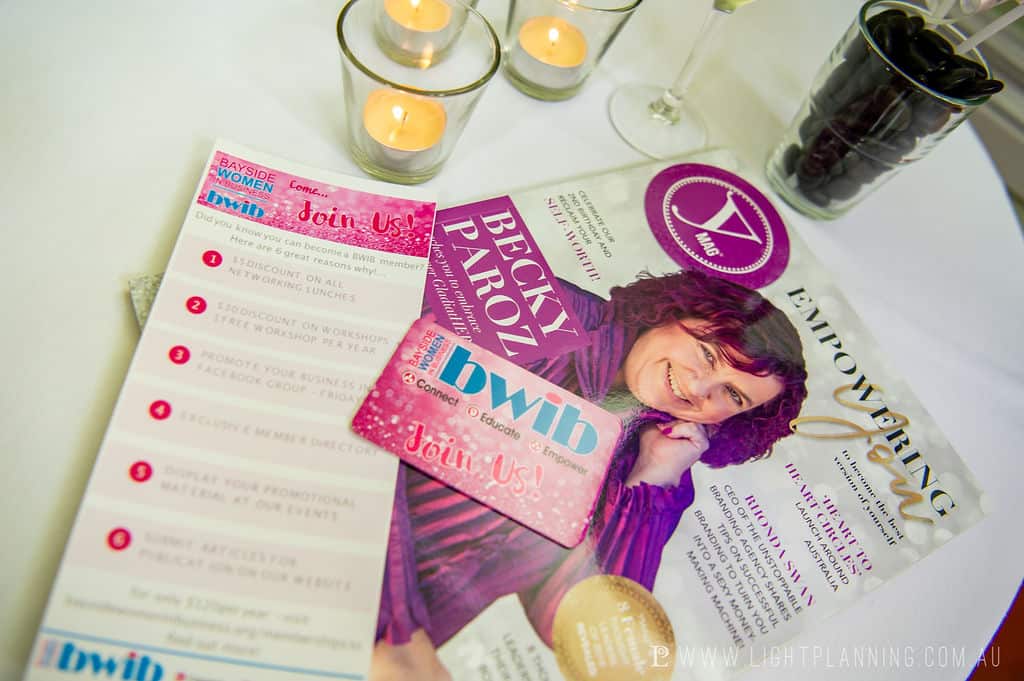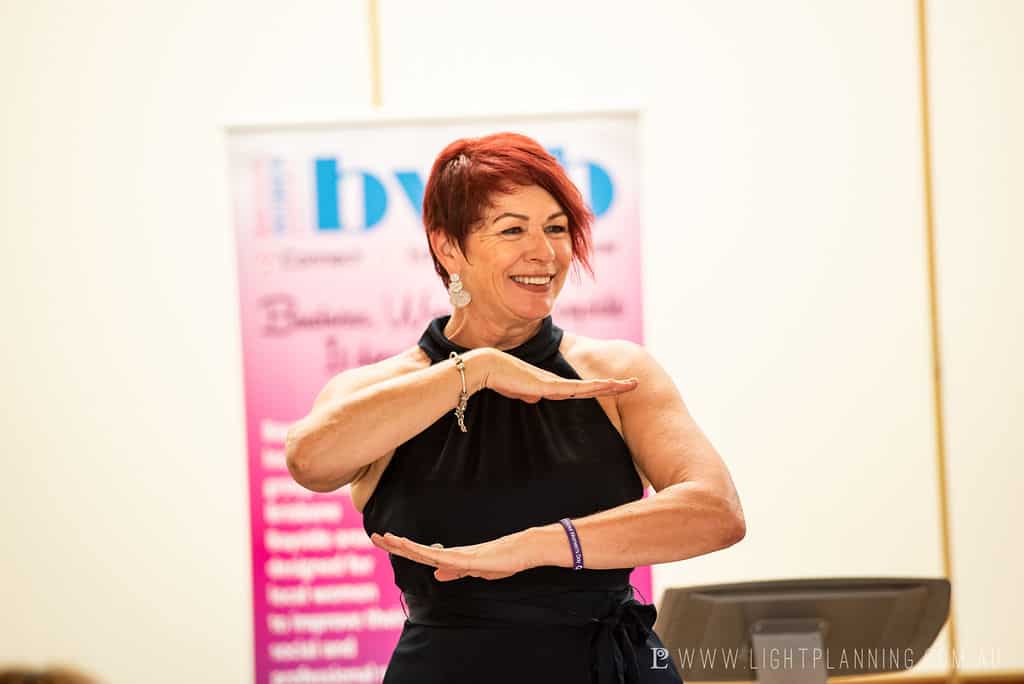 Check out our Events Calendar and join us!
Phasellus ultrices dolor odio, ac ultricies ante imperdiet ultricies. Quisque sodales magna et lectus fermentum.
December 8 @ 5:00 pm

-

7:30 pm